Stops and Journey

The average length of the journey is 20 minutes (without any disruptions due to traffic conditions).You can see the current traffic status on our Road Map section
The Lille Airport Shuttle runs everyday, including Sundays and public holidays; on public holidays, the Sunday timetable applies.
Stop location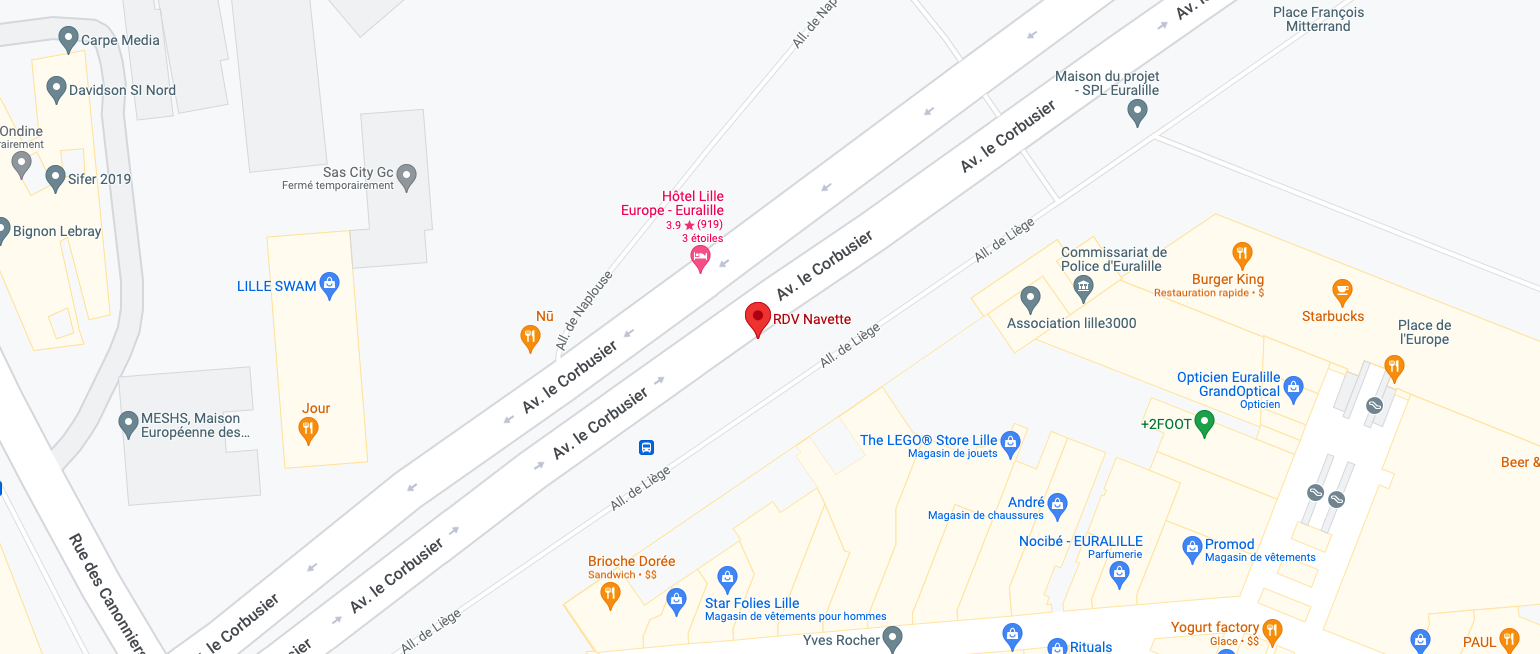 Services
The Lille Airport Shuttle has 54 seats and as well as the baggage compartment, there is a suitcase rack inside the bus.
The Shuttle is air-conditioned.
Passengers with reduced mobility: the Shuttle bus is wheelchair-accessible thanks to an electric platform at the rear doors. Passengers with reduced mobility are invited to see the driver first.
Fares
- Single ticket: 8 €
- Return ticket: 10 €
- Monthly subscription: 50 €

- Tickets available from the driver only.
An airport service is still provided by line 68 of the Ilévia network (accessible from the 4 Cantons metro station). More information (ilevia.fr - FR)